This is an excerpt from my upcoming book on WHAT LIES BENEATH: Historic Graves and Cemeteries in California…(release to be in Spring 2021)… and there are a number of great stories I've located regarding persons of color to include. I will share this one in case this woman is a new piece of history for all to share!!
An African American of great integrity and energy to be laid to rest in the Evergreen Cemetery was Charlotta Amanda Spears Bass (1874-1969). She was born in Sumter, South Carolina, to Hiram and Kate Spears. In 1901, she moved to Los Angeles and began selling ads for the Eagle, the longest running African American newspaper. She then purchased the paper and changed the name to the California Eagle, which she published for nearly 40 years.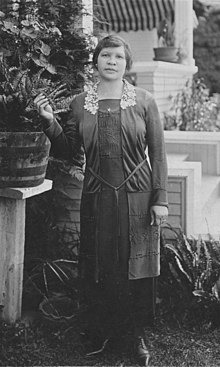 Charlotta Bass was probably the first African American woman to own and operate a newspaper. Her personal column, "On the Sidewalk," became the vehicle by which she pushed for civil rights and political equality. In 1931, she even initiated a "Don't shop where you can't work" campaign.
In 1912, she met Joseph Blackburn Bass (1863-1934), a teacher, businessman, and newspaper editor. Born in 1863, Bass taught school for seven years. He then moved into the world of journalism, establishing The Montana Plaindealer, in Helena, Montana, in 1905. He was also an activist, and among the groups he helped organize included the Helena chapter of Booker T. Washington's National Negro Business League and the Afro-American Building Association.
On a trip to California, Joseph Bass visited Charlotta's newspaper office. She asked him to work for her as editor and he agreed. The couple eventually married in August 1914. He continued to hold the position of editor of Charlotta's California Eagle until his death in 1934. In a column dated April 2, 1937, Charlotta shared, "My last visit Sunday was to the grave of the late editor of this paper, J.B. Bass. I did not lay a large bouquet upon the grave of him who sleeps beneath, but gardenias three in number, with their fragrance mild but sweet, conveying a message I cannot here repeat."
Etched into his headstone are the words "Loving Husband."
Charlotta Spears Bass, with Joseph Bass as her cohort, took many risks in her public outcry for civil rights; she even came under the surveillance of the FBI as she continued to represent those who had little or no voice statewide. In 1952, she became the vice presidential nominee for the Progressive party, making her the first African American woman nominated to run for the second highest office in the country.
Charlotta Spears Bass died in 1969 from a cerebral hemorrhage, thirty-five years after her beloved Joseph Bass. Both Charlotta and Joseph rest in the Evergreen Cemetery in Los Angeles.