It's often hard to believe that "good luck" or good fortune really occurs; perhaps it's just that we believe unexpected and outrageously good things only happen to others. Even after several emails from  Rossella Rago from Cooking with Nonna, announcing that I had won a trip to Italy with the famous Perillo Tours, I didn't believe it. However, when Rossella wrote, "Yes, Gail, there is a Santa Claus!" I finally understood that the trip to Italy was mine.
It had been nearly 30 years since I'd traveled to Europe and though I have many cousins in Northern Italy (whom we saw at the end of our trip), I was so glad to be part of the Perillo Tour group. My daughter and I joined 40 others in Rome on October 13, and for the next 9 days, experienced historic Italy in more detail than I'd ever experienced in the past.  Many things had changed of course, most importantly, the number of visitors who visit Italy's great and historic landmarks. While scores of people had to wait in line, whether at the Coliseum or Pantheon, the Vatican or Pompeii, or at the Duomo in Florence, we never had to wait.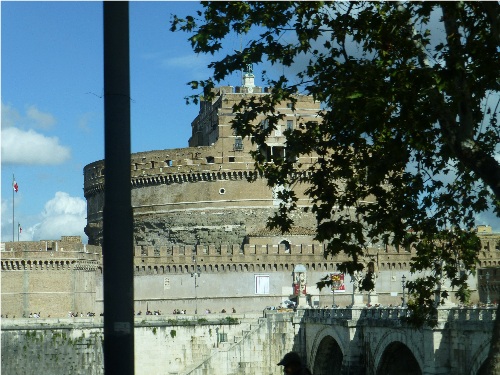 In addition, we were guided by local tour guides who were experts in history or art and provided us with the rich fabric of the life and/or accomplishments made by the Romans or by artists such as Michelangelo. Standing in front of the Pieta`, or at the foot of David, I was mesmerized by the incredible struggles Michelangelo faced in accomplishing his greatest works. For a retired history and English high school teacher like myself, this was the icing on the cake; truly, my daughter and I got to see and experience far more in 9 days than most people see or do in 15 days.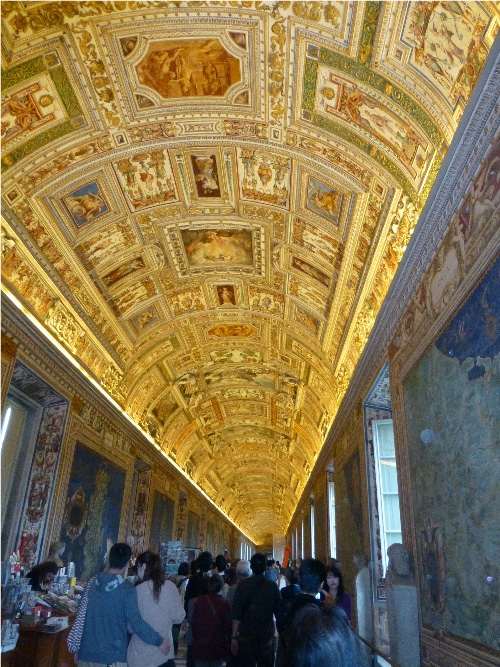 Along with the tour of places, we got to experience a wealth of Italian cookery. As an avid cook myself, who grew up loving Italian food, it was exciting to taste the variety of foods and styles any traveler to Italy enjoys.  From the historic Hotel Victoria – once the palace of an old Italian family – located along the ancient city wall of Rome, it was a short walk to a number of delightful cafés along Via Veneto. One of our favorite eateries was Il Pomodorino, where I had Pizza Margherita with Bufalo Mozzarella and my daughter had a meat lasagna and grilled vegetables; another delightful café was the Strega Café where I ordered ravioli ricotta e spinacci, which was cooked with sage – delightful! My daughter ordered straccetti di manzo con rugola, or thinly sliced sirloin on arugula. It was undoubtedly the best meat dish we had on our trip! Delectable.
Our hotel in Sorrento, the Parco dei Principi, was a 5-star hotel with terraces that overlooked the magical Bay of Naples. From Sorrento, we got to take a jet-boat over to the Isle of Capri where we shopped and ate in a garden restaurant; at large tables we ate and laughed and enjoyed the beautiful weather.
From Sorrento, we traveled north to Florence where we stayed at the Grand Hotel Minerva, which opened up to a large piazza. Again, the hotel accommodations were four-star and we were able to walk everywhere – to the open markets as well as to the museums, the Duomo, the Ponte Vecchio, et al. One of our favorite eating spots was the Ristorante Pizzeria Il Purgatorio. The food was amazingly great!
So much to see and do. So much to relish. Italy really is the land of wonderful history and wonderful food.
Thank you, Rossella, for such a magical, amazing trip. I hope the next winner enjoys the experience as much as we did! 
*** Originally published on Rossella's Cooking with Nonna website. ***